For those if you who follow along regularly, you know I have a thing for Beagles. Well, I just found a new Facebook page that could have been made especially for me. It's called I Prefer Beagles.
[Read more]
It took me a long time to decide whether or not to write this. But it is legitimate news, so I'll share. My sister works in a boarding facility for dogs in Virginia. When she was cleaning a cage last week, she forgot to put the dog's bedding back inside, and as she opened the cage to do so, the dog was being brought back in from an outdoor run. [Read more]
Today's Saturday Survey is in a little different format. Please go to BiteCharge and take the quiz. Then come back here and tell us your breed!
Here's how mine came out: Great Dane
You're genuinely humble and that makes you stand out in a crowded room. Everyone looks up to you and you're extremely smart, but you're still approachable due to your warm demeanor. Your elegance and class can sometimes make others feel humbled, but it's never intentional. You're the Great Dane, the kind ruler of your own kingdom.
Until next time,
Good day, and good dog!
Usually, we feature the first ten of something, but I thought it might be fun to look at the other end of the list today. Here are the 10 breeds that were registered in the LOWEST number with the AKC in 2013.
[Read more]
The pack has expanded! The American Kennel Club® (AKC®) announced the Coton de Tulear and Wirehaired Vizsla will be welcomed to its litter of recognized breeds this year, growing AKC's family to 180.
"The AKC is excited to recognize these friendly, outgoing breeds, giving dog lovers everywhere even more choices to fit their lifestyle," said AKC Spokesperson Gina DiNardo. "While they differ in exercise and grooming needs, both are sweet, loyal, loving family companions."
Coton de Tulear

Known as the "Royal dog of Madagascar", the Coton de Tulear joins the Non-Sporting group. The breed originated on the island of Madagascar and was owned only by nobleman. Cotons are small, sweet dogs with a lot of heart. They thrive on human companionship and make loyal family pets. They get along well with children, as well as other dogs. Their long, cotton-like coat requires regular brushing. Additional information on the breed can be found on the
United States of America Coton de Tulear Club's website
.
[Read more]
How impossibly cute is this?
Until next time,
Good day, and good dog!
Announced on the White House Blog, the Obama's welcome Portuguese Water Dog Sunny.
In honor of Bo's new little sister Sunny, the Obamas are making a donation to to the Washington Humane Society.
First Lady Michelle Obama thinks Sunny will follow her brother Bo's footsteps, "We suspect Sunny will follow in Bo's footsteps and keep the President company in the Oval Office, go for walks with the First Family after their 6:30 family dinner and even jump up on the First Lady's lap from time to time!"
The Portuguese Water Dog, a hypoallergenic dog, works great for the Obamas and people with dog allergies. Click to view other allergy friendly hypoallergenic breeds.
(Photos from whitehouse.gov)
From our community Memorial Day parade. These dogs rode the whole way in their "carriage" and never even thought about jumping out! The one dog couldn't be bothered to ride with the rest – he had to have a private car with the baby.
Until next time,
Good day, and good dog!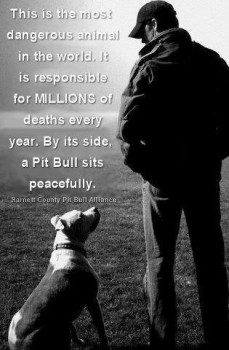 Remember, Pit bulls don't kill people. People who mistreat pit bulls kill people.
Until next time,
Good day, and good dog!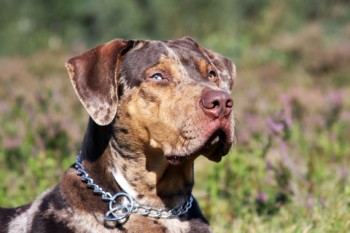 I have to give a shout out to my mom's new pastor, Rev. Rick Olson, of Greenhills Community Church, Presbyterian, who I met for the first time yesterday morning.
[Read more]