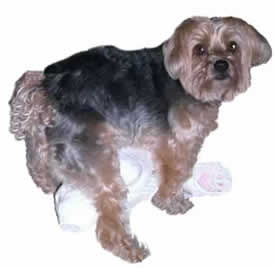 Have you seen Gidget Gormley in the Sex and the City movie?
"Baby," a Yorkie pup puchased by the character Samantha, apparently spends the whole movie humping a stuffed dog. 
However, they could only get Baby to…um…master her domain in the morning.  Human actors were actually kept waiting while the crew shot Baby doing her thing.
No word on what Gidget Gormley (the "actress" who plays Baby) does in the afternoons and evenings.
Similar Posts: