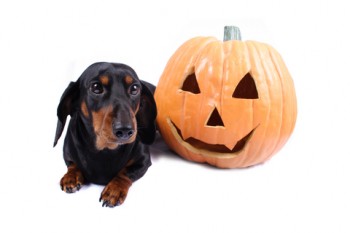 October is National Adopt a Shelter Dog Month!  What will you do to celebrate?
Nearly 10 million animals enter shelters each year in the United States for reasons ranging from behavior problems to housing or lifestyle conflicts to expectations not being met.  Only about 25% of these animals are subsequently adopted, and although progress has been made, as many as 50% of shelter animals are still euthanized. 
So, other than adopting another dog for your family, which many of us can't necessarily do, how else can you help?  Consider spending a few hours a week volunteering.  Shelters can always use dog walkers, dog bathers, cage cleaners, or any number of other helpers.
If you can't spare even an extra hour out of your busy schedule, you might make a donation to your local shelter.  They can always use cash, of course, but will also appreciate food, towels, paper towels, cat litter, leashes/collars, food dishes, and newspapers.
Above all, before you adopt any dog into your home, make sure you are willing to make a lifetime commitment to him, so that you don't add to the problem  – your dog must never become a shelter dog!
Until next time,
Good day, and good dog!
Similar Posts: