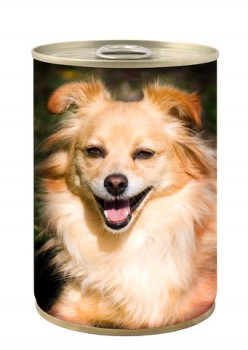 Do you live in Atlanta or Colorado Springs?  Both cities have people who were worried about pets during these rough economic times and decided to actually do something about it.
Ann King of Atlanta launched Save Our Pets Food Bank after hearing that Atlanta-area shelters were overflowing with pets being dropped off because owners can't afford their care.   Similarly, Darlene McCaslin started Pikes Peak Pet Pantry in Colorado Springs last year.  Since January, McCaslin's group has helped 1,800 animals with over 11,000 pounds of food.
Here's what one of the pet guardians, Rose Laxson of Colorado Springs,  has to say:  "It means the world to me.  When feeding yourself is uncertain, it is so comforting to know you can feed your pet."  Laxson and her English bulldog Elmo live with Laxson's parents.  Rose has recently received her nursing assistant certificate, but is 8 months pregnant, so it will be awhile before she can return to the workforce. In the meantime, she is grateful for organizations like the food pantry that lend a helping hand.
Is there an organization like this in your town?  A preliminary list of existing pantries is available under "pet tips" on the Humane Society of the US' website, and if you don't have one in your community, why not consider starting one?  You may be able to get donations of torn bags or dented cans from your local grocery stores, or area vets may be willing to place a donation box in their lobbies to help you collect food. 
This is a cause we can all get behind.  "There but for the grace of God…"
Until next time,
Good day, and good dog!
Similar Posts: