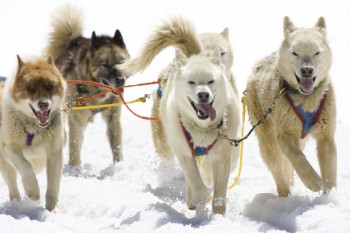 Looking for something exciting to do this winter? Check out Yellowstone Dog Sled Adventures in Emigrant, Montana.
From their Web site:
We offer a few different themed vacations, each focusing on various aspects of the Greater Yellowstone Area, all of them can feature dog sledding, wildlife safaris, wolf watching and soaking in Hot Springs- you choose the focus and exertion levels for each day.  We can combine any combination and put a package together lasting just two days or up to seven days.  We work with other service providers on some activities, so booking is limited- make your reservations now.  Costs include lodging and start at $250 per day/ per person depending on activities.
If you like Huskies, this might be just the type of vacation you are looking for!  A great way to see the wilds of Montana and enjoy some quality time with some quality dogs.
If you're going, let me know so I can stowaway in your suitcase.
Until next time,
Good day, and good dog!


Similar Posts: