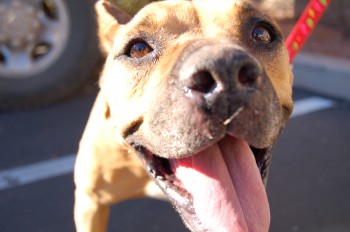 Looking for something other than "It's A Wonderful Life" reruns? From a recent press release:
Celebrate This Holiday with New Episodes of NGC's Dog Whisperer (Begins 12/28) and DogTown (Begins 1/1)!

In the first episode, Dog Whisperer: Cesar Goes Down Under, Cesar helps tame three dogs, Willow, Bonnie and Jack. The episode begins with Cesar traveling south of Sydney to teach Willow, a massive Great Dane, to stop biting his owner. Willow's persistent jumping and biting tend to go way beyond "play," particularly during runs through Australia's massive sand dunes. Next, Cesar helps 4-year-old bearded collie Bonnie. Bonnie's unpredictable aggression has crushed her family's dreams of enjoying the dog park. And finally, Cesar faces a true Australian challenge when he rehabilitates Jack, a 17-month full-sized French mastiff weighing a whopping 150 pounds. Jack's owner fears the aggressive mastiff is going to hurt someone, and is in desperate need of Cesar's expertise to help her stop Jack from jumping, biting and harassing visitors.
The discovery of an illegal dogfighting ring on Michael Vick's property made front-page news and shed light on the organized underworld of dogfighting. In this episode, we check in on some of the former Vick pit bulls, including Cherry, a pit bull mix who spent his life either in a cage or as a bait dog to improve a champion fighter's confidence. See how DogTown manager Michelle Besmehn's rehabilitation plan is teaching him not to be afraid of people for possibly the first time in his life. Next, see the progress DogTown manager John Garcia has made with former champion dogfighter Georgia as she becomes an amazing spokesdog, traveling with John to various events around the country! Finally, we journey to Detroit and follow investigators Debby MacDonald and Mark Ramos of the Michigan Humane Society on a mission to investigate and arrest an elusive dogfighting suspect.
Until next time,
Good day, and good dog!
Similar Posts: