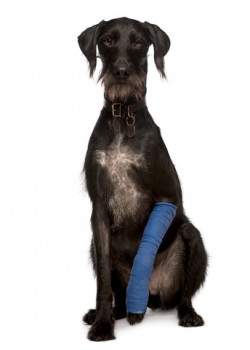 I had always heard that German Shepherds were smart, but I'm not sure very many dogs could accomplish this!
From Farmington, New Mexico:
A German Shepherd mix walks into a bar….no wait, that's the wrong joke.
Seriously, the doors of the Farmington San Juan Regional Medical Center's emergency room opened with a swoosh and in walked a patient with a puncture wound caused by a dog bite on his leg. 
No, the dog wasn't bringing his master to the ER, he was bringing himself  in for treatment.  Hospital workers called animal control, and the dog was returned to his home, apparently only slightly injured.
I'm thinking the other patients must have gotten a kick out of seeing this dog walk in by himself.  Maybe this is Obama's new health care plan?
Wonder if he took a taxi or drove himself?
Everyone sing along:  "Toonces, the driving cat…"  (If you know what I'm talking about – you must be old like me!)
Until next time,
Good day, and good dog!
Similar Posts: