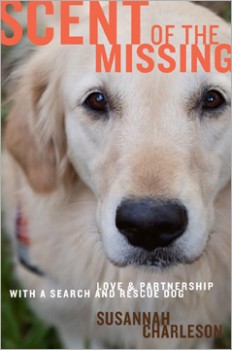 I received the following press release a few days ago.  For those of you who love to read, you might want to check out this site for information about new pet books.
Pet industry expert Charlotte Reed created Pet-Centric Authors, the first Internet site dedicated to learning more about authors and pet books.  Pet-Centric Authors features book reviews, podcasts, and interviews with authors and publishing industry experts.
Recently released books that are highlighted on the site include LeashesAndLovers.com founder Sheryl Matthys's What Your Dog Can Teach You about Love, Life, and Happiness (L&L Media, 2010), photographer Jean M. Fogle's Tricks for Treats (Bowtie Press, 2010), North Shore Animal League spokesperson and wife of shock jock Howard Stern, Beth Ostrosky Stern's and her new book, Oh My Dog (Gallery Books, May 2010), and author Steve Duno's, Last Dog on the Hill (St. Martin's Press, June 2010). The site also will review children's books, mysteries, photography books – all books pertaining to pets.
The site also hosts Reed's Pet Bookshelf Blog with interactive blog content including Twitter interviews, giveaways, contests and videos. Guest blogger and publicist Amy Greenman comments about BEA and wonders if it takes celebrity panache to publish a pet book these days.
In addition to the book review site, Reed launched a corresponding business, Reed Books, which sells newly released pet titles and popular pet books online.
As the author of The Miss Fido Manners Complete Book of Dog Etiquette (Adams Media, 2007) and the producer of the three year old, The Business of Pet Writing Conference, Reed's first-hand knowledge of the pet publishing industry allowed her to identify a need to promote and market animal-interest books and their authors in the marketplace.
"PetCentricAuthors.com, the Pet Bookshelf Blog and The Business of Pet Writing Conference fill a gap in the publishing industry," Reed said. "In particular, PetCentric Authors, is the only site that evaluates and reviews the breadth of pet publishing and serves as an online location offering a range of top-notch pet books. We just officially launched, but there's already tremendous buzz from authors and publishers. Everyone is sending us books for evaluation."
Reed's reviewers are pet-owning librarians, pet trend experts, retired school teachers, journalists and authors who are dedicated to promoting the animal-human bond.
Furthermore, the site invites publishers and pet-related companies to sponsor podcasts and to purchase advertising.  PetCentricAuthors also offers author marketing campaigns to help authors promote their newly released pet books.
About Charlotte Reed
Charlotte Reed is a popular pet care and lifestyle expert. In 1995, she abandoned life on Wall Street as a corporate lawyer to open Two Dogs & A Goat Incorporated, a premiere, full-service, pet care provider in New York City. She is the author of "The Miss Fido Manners Complete Book of Dog Etiquette" (Adams Media). Charlotte is PeoplePets.com's Petiquette columnist and the Money Saving Pet Tips blogger for AllYou.com. Reed is also the Editor-in-Chief of the tony, new dog magazine, "The Blue Book." In addition to her writing career, Reed also works as a pet industry consultant. Although many manufacturers have hired her as a spokesperson, she also works with advertising, marketing, event, public relations and social media firms as a pet trend expert, providing a unique understanding of what drives pet consumer behavior. Charlotte is the owner of four dogs, two cats and one parrot.

Similar Posts: