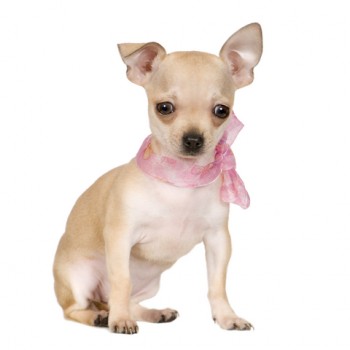 You may have seen the television show about hoarding, but lately I've been hearing a lot about pet hoarding, too.  (In fact, the name "Dog Lady" came from a running joke we have about a friend who has nine cats – we always said when she died the headline would say something about her being a Cat Lady.)
Now, out of South Philadelphia comes news of a woman who had 85 (yes, that's eighty-five!) Chihuahuas in her home.  The 50-year old woman had been a breeder, but then decided to keep the entire litters.  Apparently, she didn't spay or neuter the dogs and they began to build up.  Two dogs were found dead of unknown causes in the home.  The woman may be charged with up to 85 counts of unsanitary confinement and up to 85 counts of lack of veterinary care.  She could receive 90 days in jail and $750 in fines for each count.  If the two dogs died of abuse or neglect, the woman may also be charged with misdemeanor animal cruelty.
The dogs have all been removed from her care, and the house will be razed.  It has been condemned as unfit for habitation.
To be honest, I'm not sure who I feel worse for – the dogs or the woman.  Can you imagine having such an obsession that you had to try to keep up with all of those dogs?  According to neighbors, she seemed relatively normal – held down a job, visited with her friends, etc.  But, very few people knew what was going on inside the home.  One of those who did know – perhaps from the urine and feces odor – reported her to the SPCA back in December.  It took seven months to gather enough evidence for the warrant which was served a week ago.
Moving across the country to California:  Democratic state Assemblyman Dave Jones, who is running for state insurance commissioner, has introduced bill AB2411, which would mandate that insurance companies clearly post the types of coverage available for pets on their web sites.  The information would have to include details on exactly what is covered, just as the new health care bill for humans requires this information to be posted for us four-leggers.
Finally, NBC Nightly News did a feature on pets who have been surrendered due to the economic crisis around the Gulf of Mexico caused by the BP oil spill. View the video, part of the program's Making A Difference series.
Until next time,
Good day, and good dog!
Similar Posts: