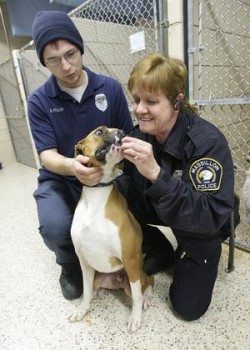 A dog warden who actually cares about dogs?  What a concept! 
I have not had the best relationship with the animal control officer in my town over the years, mostly because I have dogs who will run loose at the slightest provocation or the least little opening under the fence. 
I was heartened to read this story about the animal control officer in the neighboring town.  It seems she actually takes her own time and money to make sure dogs who are kept outside over the winter are as comfortable as possible.  Kudos!  We need more people like Officer Davis working in the animal welfare field.
Until next time,
Good day, and good dog!
Similar Posts: