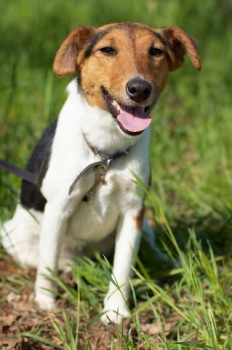 The line-up for the Terrier Group competition:

Airedale GCH Sherwood's King Arthur
Am Staff GCH Castle Rock's Sbigstaff Mad About You
Austr GCH Kambara's Zebulon
Bedlington GCH Kaylynn's Party Crasher
Border GCH Surefyre's Benny and the Jets RN JE
Bull Colored GCH Glentom's You Were Mint For Me
Bull White CH Bedlams Changing Times
Cairn GCH Hampton Court's Ashley
Dandie Dinmont GCH Redclay Dreamboat Lieutenant Disher
Glen of Imaal GCH Rainbow Springs Wicklow's Warrior of Ber-D-Mar
Irish GCH Fleet St Fenway Fan
Smooth Fox GCH Slyfox Sneak's A Peek
Wire Fox Ch Steele Your Heart
Kerry Blue GCH Bluebeard's Suddenly Bridey
Lakeland Ch Hi-Kel Terrydale Fortune Seeker
Std Manch CH Rainsong N Burmack's Groovy Kind of Love
Mini Bull GCH Nederes' Lil Game O'Blackjack
Mini Schnauzer GCH Belgar's Desert Sand
Norfolk GCH Cracknor Cross The Ts
Norwich GCH Skyscot's Poker Chip
Parson Russ CH Telltale Red Rock Joint Adventure
Scottie Ch Lomondview Clementina
Sealyham Ch Efbe's Hidalgo At Goodspice
Skye GCH Cragsmoor Buddy Goodman
Soft-coated Wheaten GCH Michaleen's Song O'Morning Star
Staff Bull CH Devils and Fairies Flesh For Fantasy
Welsh Ch Brightluck's Prancing Pirate JE
Westie Ch Blythefell Fergus
Dog to watch: The Norwich Terrier, Skyscot's Poker Chip (my original pick, and my last chance to be right!)
Worth mentioning: One of the NYC hotels called in a dog psychic this week, who predicted the Glen of Imaal terrier would win the group.
And the winners are:
1 – Smooth Fox Terrier – Adam
2 – Norfolk Terrier – Plum
3 – Skye Terrier – Buddy
4 – Westhighland White Terrier – Benny
The Smooth Fox Terrier will advance to Best in Show, coming up next!
Find the best dog breed for your family.
Until next time,
Good day, and good dog!

Similar Posts: