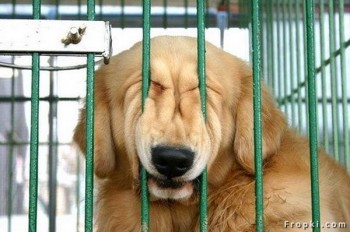 Woukdn't you like to help make all shelter dogs this happy?
If you read this blog on Sundays, you know I always feature a homeless pet from PetFinder's Shelter Center, in hopes of finding a home by providing publicity for at least one animal a week.  From my point of view, PetFinder provides a very valuable service simply by providing a central repository where people can go to search for adoptable pets no matter where they live.  What I didn't know is that PetFinder also has a non-profit foundation that provides grants and other support to local shelters and rescue organizations to help them become more sustainable.
Here's a short description of the Foundation's mission:
The Petfinder.com Foundation helps homeless pets by saving lives through adoptions, helping shelters prepare for and recover from disaster and working to make shelters across the country more sustainable. The Petfinder.com Foundation helps support thousands of animal welfare organization that are members of Petfinder.com. The Foundation provides direct funding as well as training and education, and grants of equipment and supplies so that hundreds of thousands of homeless pets have happier lives and so that the thousands of shelter and rescue folks who work with them can better perform their jobs.
You can make a donation on the Foundation's website, or you can choose to participate in their "Donate Your Birthday" program or any of their other fundraising initiatives.  To make it even easier, you can simply text 4PETS and your e-mail address to 20222 to donate $10 via your cell phone provider.  Please give until it helps.
Until next time,
Good day, and good dog!
Similar Posts: