IOL News reports "one of the worst reported cases of animal abuses in Cape Town yet" has had a miracle ending.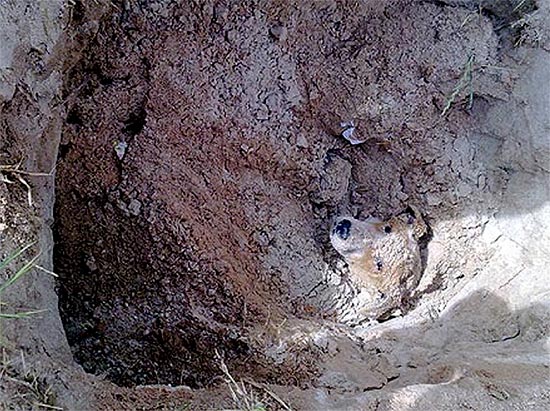 This photo from the Mdzanada Animal Clinic and IOL News shows rescuers have cleared about about a meter of dirt, revealing the dog's head after receiving an anonymous tip.
Rescuers have aptly named the ever fighting pooch "Warrior".
Two men have been arrested yesterday. Warrior is reportedly fine and in good condition.
Read the full story of the courageous veterinarians and Mdzanada Animal Clinic here who saved this beautiful animal like an American SWAT team TV show here.

Similar Posts: