A dog thought dead after a major fire that destroyed the home emerged from the ashes 12 hours later.
The fire damage was so severe that the second story collapsed into the ground floor. The family escaped without harm but they thought their dog had perished in the blaze.  Their dog Daisy was found about 12 hours later as demolition on the ruined building began.  I'm so glad the family got out okay and that they were reunited with their dog!  Doggies.com loves happy endings 🙂
Read the full story here.  From the sounds of it, Daisy was scared and covered in ashes, but otherwise she got out pretty much unscathed.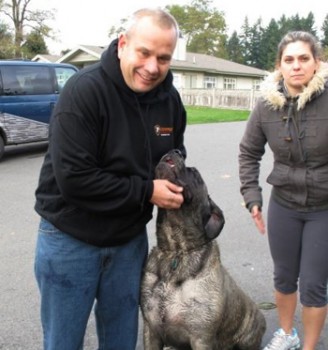 Similar Posts: