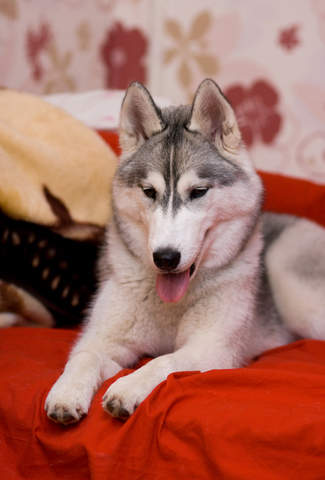 If you are thinking of adding a dog to your family, please make it an indoor dog. Even if you have to keep your dog in a crate sometimes, he or she is better off living inside than outside. Here are some reasons why:

10. Dogs are pack animals. They don't like being alone.
9. Dogs who are locked outdoors cannot begin to protect your home and family.
8. Dogs need your attention and affection on a regular basis.
7. Outdoor dogs usually end up annoying the neighbors by constantly barking for attention.
6. Outdoor dogs may become destructive – digging holes, etc. – because they have nothing else to do.
5. Outdoor dogs don't bond to their families as well as indoor dogs.
4. Outdoor dogs can't keep your feet warm at night.
3. Indoor dogs make better companion animals.
2. Indoor dogs are easier to socialize than outdoor dogs.
1. You can't get the full benefits of having a dog if you don't allow your dog inside the house to be a true member of your family.
Until next time,
Good day, and good dog!

Similar Posts: