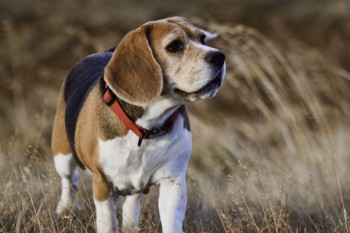 It's getting closer! Can you feel the excitement in the air? The 137th annual Westminster Kennel Club All-Breed Show will be here before you know it! The show runs all day on February 11 and 12 in New York City. I keep saying I'm going to make a trip up there to see it one of these years, but 2013 is not going to be the year I make it.

As you know, the show airs for about 3 hours each evening on television, but the experience is so much more than that! Breed judging goes on all day both days in order to pick the dogs that will go to the best in group competitions we see on the telecast.
If you're actually there, you can roam around in the benching areas, petting the dogs and talking to the breeders, owners, and handlers. If you ever want to know about show dogs and dog shows, this is the place to learn. (Just make sure you're not trying to visit right before the dog will be shown.) And you can watch the showings of all 187 breeds and varieties (assuming you run back and forth between the show rings really, really fast).
So, if I were there, here are the breeds I would make a point to watch during the daytime.
10.American Foxhound (They're almost as cute as the Beagles.)
9. Bloodhound (If only they'd make them without all the slobber, I'd have a dozen.)
8. Collie (We had a rough coat Collie growing up – Love them, but I could never keep up with all the fur!)
7. Siberian Husky (I'm a sucker for those blue eyes)
6. Treeing Walker Coonhound (One of the two new breeds to be shown this year)
5. Yorkies (I love to watch their little feet scurrying under that long, long hair)
4. Cocker Spaniel (Love those long, silky ears)
3. Golden Retriever (In memory of my beautiful Maggie dog)
2. Vizsla (None of them can compete with my Cooper, though)
1. Beagle (My favorite breed of all time, and in honor of my own Beagle, Penny Layne)
Who would you watch?
Until next time,
Good day, and good dog!
Similar Posts: