Without further ado, my pick of the top ten dogs to watch for at the big show.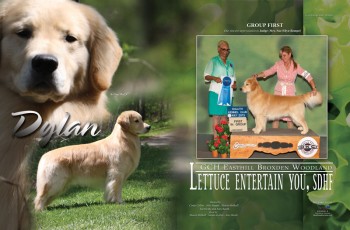 10. Golden Retriever, GCH Easthill Broxden Woodland Lettuce Entertain You. "Dylan" is owned by Cindy Collins, Julie Supple, Joe Ovalle, Amy Booth and Sharon Shilkoff. Handled by Amy and Phil Booth. He is the # 3 Golden in the country. Photo courtesy Blue Rose Kennels.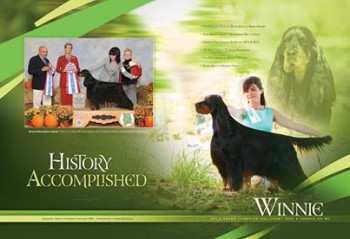 9. Gordon Setter, Gold GCH Hollyhunt Take A Chance On Me. "Winnie" finished 2013 as the #1 Gordon Setter All-Systems, and the #18 Sporting Dog. Owned by Mary and Christopher Hunsinger / Handled by Kristyn McCartney. Photo courtesy Winnie's Facebook page.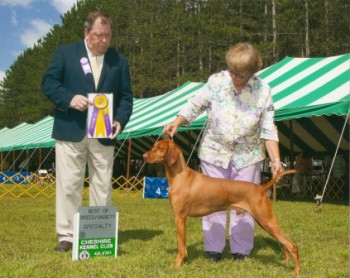 8. Vizsla, GCH CH Lorac's Cap'N Jack Sparrow. "Jack" is the # 3 Vizsla in the United States. Owned by Walter & Carol Sommerfelt and Susan Nakamura / Handled by Patty Crowley. Photo courtesy Lorac Vizslas.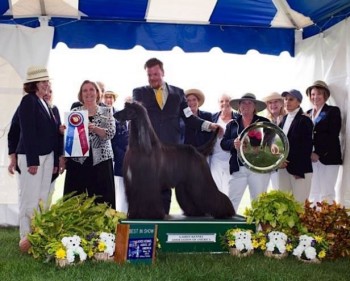 7. Afghan Hound, GCH Exlysta Aries Ciel Noir. "Ryder" is currently the #1 Afghan Hound in the country with five Specialty Bests in Show and four all-breeds Bests in Show. Owned and handled by Philip Schafmayer. Photo courtesy Aries Afghan Hounds.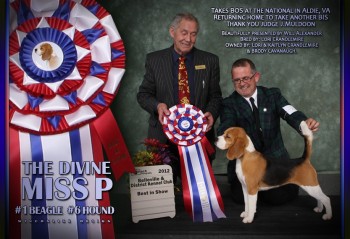 6. Beagle (over 13″), GCH Tashtins Lookin For Trouble. "Miss P" is the # 1 Beagle and the # 6 hound in the country. Owned by Lori and Kaitlyn Crandlemire & Brody Cavanaugh / Handled by Will Alexander. Photo courtesy Tashtin Kennels.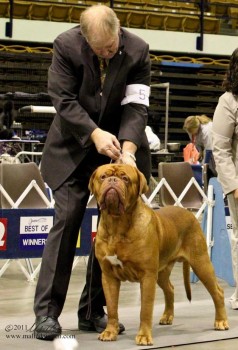 5. Dogues de Bordeaux, GCH Evergreen's Rub My Belly At Rising Star. "Buddha" is the first and only DDB to win an all Breed Best in Show twice! Owned by Jennifer Roberts & Lauren Parker / Handled by Michael Brantley. Photo courtesy Rising Star Bordeaux.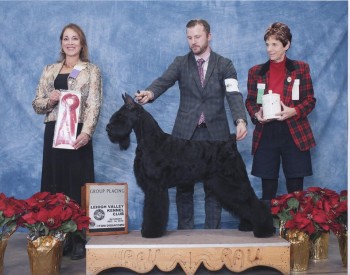 4. Giant Schnauzer, GCH Skansen's Havannah. "Havannah" is owned by Cynthia and Steven Sansone of Willistown PA and shown by Roxanne and Jessie Sutton. Photo courtesy Havannah's Facebook page.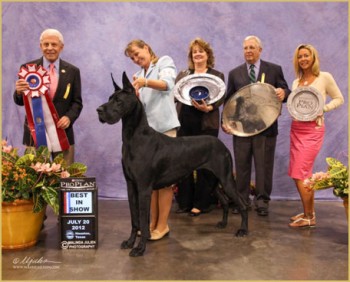 3. Great Dane, GCH Longo Miller N Lore's Diamond Lil. "Scout" is the # 1 Great Dane and # 3 Working Dog in the country, having won 38 AKC All Breed Best in Shows and Best in Breed at the 2013 Westminster show. Owned by Jay Miller & Tootie Longo & Lorraine Matherly & Col Charles Crawford. Photo Courtesy Longo Miller Dane.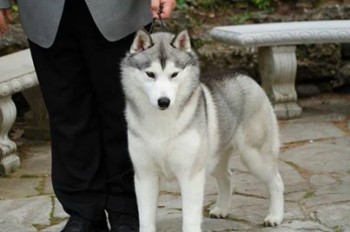 2. Siberian Husky, GCH Highlander's Rumour Has It. "Rumour" is Canada's # 1 Husky and # 2 Working Dog. In 2013, Rumour won Best in Breed from the Open (entered without a formal invitation) Class, the first time that's ever been done by a Husky! Owned by Correen F. Pacht & Marc Ralsky / Handled by Frank Murphy. Photo courtesy Rumour's Facebook Page.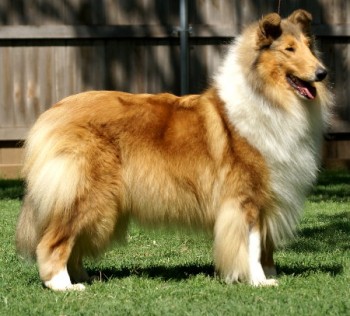 1. Rough Collie, BRONZE GCh. Ch. Windcrest Blown Away. "Jenna" is the #7 collie in the US. Owned by Hildy Morgan / Handled by Laurie Jeff Greer. Photo courtesy Windcrest Collies.
So these are my top ten to watch out for. Check back next week for my picks to win the groups and the all important Best in Show.
Until next time,
Good day, and good dog!
Similar Posts: