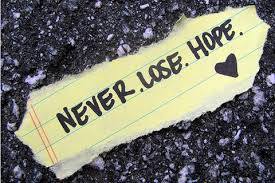 A sweet story shared on Facebook by Pepperell Veterinary Hospital.
I wanted to share the story of Rocky. Rocky moved to Massachusetts last winter with his family from Maine. Shortly after his move, Rocky had gotten loose from his owners, and quickly got lost. For months Rocky's family has been searching for him. Last night Rocky's owners received a call from one of their old neighbors in Maine, saying he just saw a dog near his house that looked just like Rocky. With little hope that this was their dog, as Rocky is actually an elder gentleman at 13 years old, Rocky's family headed to Maine. When they arrived they went to a walking path near where they used to live that they used to frequent with their beloved hound, and began to call out his name. To their shock and amazement, Rocky came walking up to them from the woods. Rocky had been missing for 7 months and had traveled over 100 miles from Massachusetts to Maine. And to a house that the owners had not actually lived in for more than 4 years (as they had moved once to another house in Maine before going to Massachusetts). Rocky does have some healing to do from his journey, and we wish him a speedy recovery, and we are overwhelmed with joy for him and his family. I asked Rocky's family if I may share his story, to help everyone out there searching for their missing pet not to give up hope.

The dog definitely has the right name – can't you just see "Rocky" dancing at the top of the steps in Philadelphia? Best wishes to Rocky and his family from the doggies.com family.
Until next time,
Good day, and good dog!
Similar Posts: