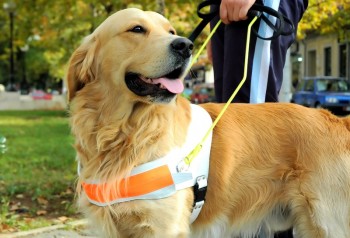 For the 7th year in a row, Goodwill Industries of Greater Cleveland and East Central Ohio will sponsor an Applause for Working Paws Dog Walk on June 21st from 11:00 – 2:00 pm.  Although we won't be able to attend this year, it has been a lot of fun in years past. 
Many pet-related vendors will be there, including
Bolomo's Food & Drink
Kathy's Homemade Dog Treats 
Koala Kruizers Pet Transportation
Moochie and Co.
Noah's Bark Puppy Playground
Ohio Law Enforcement K-9 H.U.M.E.S. Bullet proof vests
Ooh Crap Wast Pickup
Pammer's Petwear 
There are always fun contests with fabulous prizes, and plenty of food and water for both four-legged and two-legged pet lovers. 
Rain or shine, the official walk kicks off at 1:30 around the walking track at Price Park in North Canton, OH.  If you're in the area, be sure to stop by.
And if you're not, consider making a tax-deductible donation to Goodwill's working dog program, which trains assistance dogs for the disabled. 
If you don't have a similar program in your area, start one!  Call 330-445-1053 for more information 
 
Until next time,
Good day, and good dog!
Similar Posts: