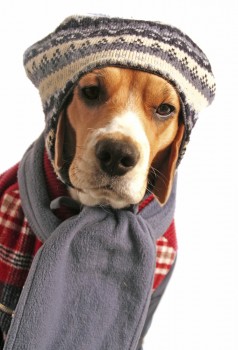 It's the first month of a brand new year, and we wanted to make sure you know what to celebrate this month.

The Association of Professional Dog Trainers have designated January as National Train Your Dog Month. From their Facebook page: For the fourth annual National Train Your Dog Month, we will promote training the family dog with everyday manners – the behaviors found in the APDT's Canine Life and Social Skills program!
We will offer a variety of free webinars to the public with tips and tricks for teaching the "basics" – sit, down, stay, wait, coming when called and walking on a loose leash. We will also focus Facebook chats for the public on these topics to help promote taking your dog to a basic training class and understanding how your life with your dog can be enhanced by knowing these behaviors.
Learn more on the official Train Your Dog Month website.
The good folks at Every Body Walk! say that January is National Walk Your Dog Month. Powered by Kaiser Permanente, Every Body Walk! is a campaign aimed at getting Americans up and moving. Through the help of our partners, we are working to spread the message that walking 30 minutes a day, five days a week really can improve your overall health and prevent disease. We provide news and resources on walking, health information, a personal pledge form to start walking, as well as a place to share stories about individual experiences with walking. Check out their blog for ten reasons why walking your dog is beneficial.
Last but certainly not least, January is Unchain Your Dog Month. Talk about a grass roots effort! When Emily and her husband John found a dog chained to a dilapidated dog house, being fed only about twice a week and covered in fleas, they rescued him, then started a movement to convince people how cruel it is to keep a dog chained outside all the time. (Read their rescue story.) They have proclaimed January as the month to call attention to their efforts. Find out 20 ways you can help in this important effort.
Make sure you escape the winter doldrums by celebrating this special month with your dog.
Until next time,
Good day, and good dog!
Similar Posts: