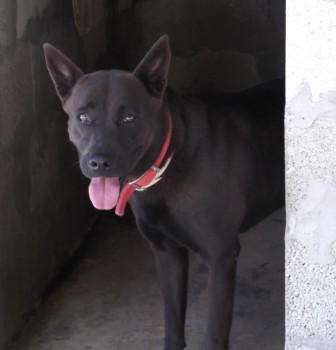 Meet Gina! This young Labrador Retriever mix is living on Key Biscayne, Florida with Born Free Pet Shelter. Here's what their website has to say about this beautiful girl:

Gina arrived to our shelter two months after giving birth to 10 puppies. All her babies were quickly adopted, but Gina still remains at the shelter. This is the case so many times, where the puppies are quickly placed, but their mom has to wait much longer for that good fortune. Gina is shy when she first meets people, but once she is comfortable she is a sweetheart. She seems to get along with other dogs and has a moderate level of energy.
If you're going to be in Florida, why not contact Born Free Pet Shelter and ask to meet Gina and all of her friends. Send an e-mail to [email protected] or click on the link to access their online adoption application.
If you're somewhere else, check out PetFinder's Shelter Center to locate adoptable dogs near you.
Until next time,
Good day, and good dog!

Similar Posts: