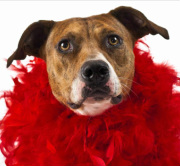 Meet Paisley! This cutie is being fostered in Broken Arrow, Oklahoma by Legacy of Hope Dog Rescue. Here's what their website has to say about her:

She is a gorgeous year and a half old pup. She was rescued from an animal control. She has since received all of her vaccinations and was spayed as well. She is small in size about 40 pounds. She is loving and friendly. She likes to play and is very good tempered. We have a puppy, Lucky, who follows her everywhere and jumps on her continuously and Paisley does not get irritated; she just takes it in stride and plays. She is very patient and of moderate energy.
As a side note, check out their fundraising 2012 / 2013 calendar. What a great idea!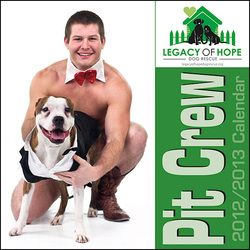 If you're going to be near Oklahoma, why not contact Legacy of Hope and ask to meet Paisley and all of her friends. Send an e-mail to [email protected] or fill out an online application.
If you're somewhere else, check out PetFinder's Shelter Center for adoptable dogs near you.
Until next time,
Good day, and good dog!

Similar Posts: