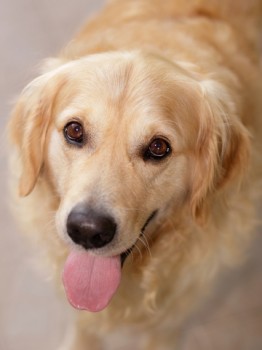 How's this for devotion?  Seems a man died while away from his home, and his Golden Retriever, Friday, went absolutely nuts for awhile. 
According to the article from the Dr. Fox in the Washington Post, "He stopped eating and wouldn't leave the front hallway. He refused to play with our children, whom he loved, because "guard duty" was his only purpose. He left his post only when he needed to be walked."
Then, this incredibly smart widow decided the dog needed closure over his master's death.  She took the dog to the gravesite, where "he lay down atop it, closed his eyes and just stayed there, quietly. I didn't try to talk to Friday or disturb him. He needed to grieve, too. After an hour, Friday got up and walked over to me, using his mouth to hand me his leash. He was ready to go home."
What a truly touching moment!
Until next time,
Good day, and good dog!
Similar Posts: