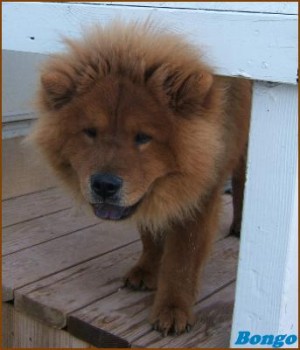 Meet Bongo. He is a resident of a foster home for PetPals, Inc. in Hawk Springs, WY.  Here's what their website has to say about this adorable little lion.
He's like a lion from South Africa. Kind of acts like one too! When you become one of his "pride", he warms up and is very kissy!
Bongo is now neutered and is getting along surprisingly well with what we call our large pack of dogs.
Bongo has really changed and does what he is told. He's a pretty smart boy! He is smiling and happy that he was saved. Now that he is comfortable we can better assess his personality. He does want to eat bird and rabbits, but does not try to go over the fence. We were hoping he was allergic to small animals but this isn't the case. He's very allergic to cats and cannot be placed in a home with them!
Bongo would love to be your protector just like a Lion!!
If you're going to be near Hawk Springs (about an hour north of Cheyenne), why not make an appointment to meet Bongo and all of his friends.  Call 307.532.3861 or send an e-mail to info AT PetPalsInc DOT org.
If you're somewhere else, visit PetFinder's shelter center to find adoptable dogs near you.
Until next time,
Good day, and good dog!
Similar Posts: