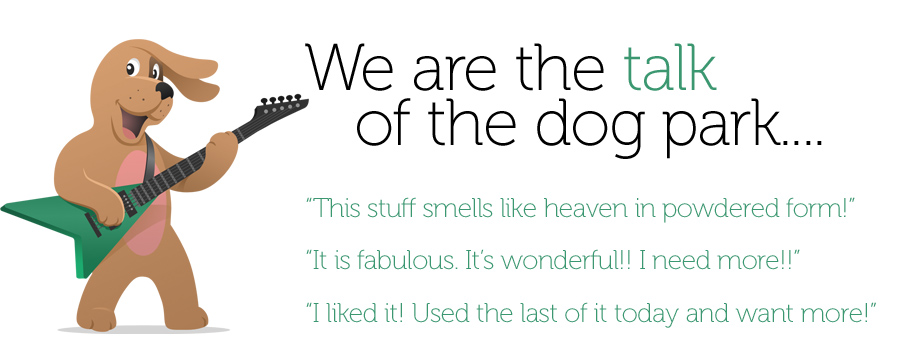 I just got a press release about this new product from Rockin' Green, a firm that makes eco-friendly cleaning products for all sorts of uses. They've now come out with Doghouse Rock, a safe, biodegradable product specifically designed to clean dog bedding and toys.
Doghouse Rock, like all Rockin' Green products, is dye and phosphate free, contains no fillers, enzymes or optical brighteners and is non-toxic, vegan and biodegradable. Made with recyclable packaging, it's blended to be the perfect detergent for pet bedding, stuffed toys and pet accidents.

Why use Doghouse Rock? Well most detergents are designed to leave something behind such as fabric softener, fragrance or optical brighteners. That residue is breeding ground for dirt and bacteria and is toxic to your pets delicate system (not good!). At Rockin' Green we only use clean rinsing ingredients that are safe for the planet and your pet.

How does it work? First, dump your bedding, rugs, toys, etc. into the washer and do a warm rinse to get the nasties out. Add 2-3 scoops of detergent and do a wash cycle. For HE machines use 1-2 scoops. Then rinse. If you really have a big mess to clean and your items could use a soak first, fill your washer with hot water and 2 scoops along with your bedding. Let soak for 30-60 minutes, then launder as usual skipping the soap. Voila – clean, fabulous smelling pet items!
Until next time,
Good day, and good dog!
Similar Posts: