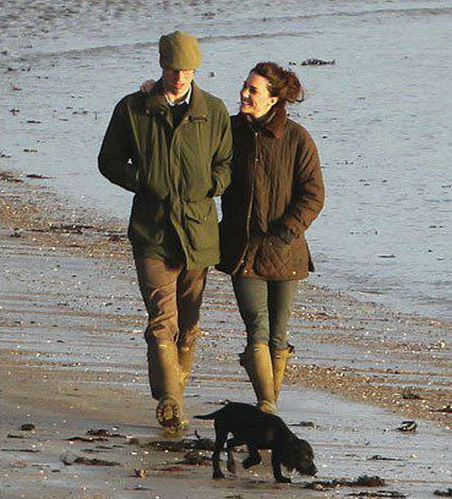 As was revealed in January, Kate and Will have found the perfect addition to their family while Will is deployed to the Falkland Islands with his Royal Air Force unit. The more recent news is that the puppy, a black Cocker Spaniel, is named Lupo which means wolf in Latin. Below is the more recent picture, of the Princess (and by that, I mean Catherine) walking little Lupo on the grounds at Kensington Garden.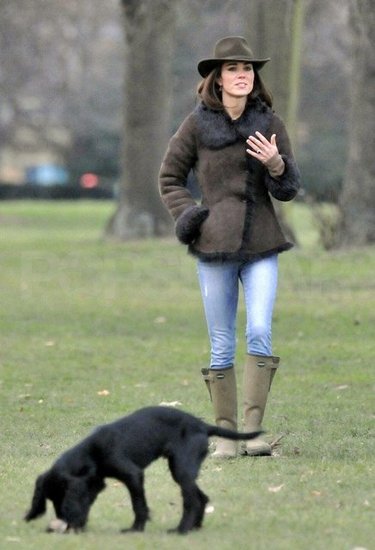 So, I'm guessing that Cockers will soon overtake Labs as the number one dog in the UK – what do you think?
My other question is: who operates the pooper scooper?
Until next time,
Good day, and good dog!
Similar Posts: