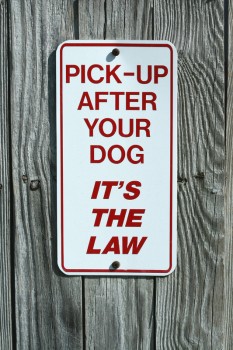 I never knew sanitation workers could go undercover…only in New York City.
Apparently, The Big Apple is serious about its pooper scooper law.  Theo Otibu, a former Ghana police officer and UN monitor in Bosnia, is now an undercover sanitation worker in Brooklyn – watching for people who don't clean up after their dogs.  Apparently, the sanitation department employs 15 people to enforce the pooper scooper law across the five boroughs…
The city received nearly 3,000 complaints about dog waste last year and handed out over 850 summonses for the offense, up about 40% over last year.  The current fine is $100, although pending legislation would increase it to $250.  And if you are in a city park when you fail to scoop, the parks department can fine you anywhere from $50 to $1000!  Talk about being in deep s*!#$&#$*&@#t!
Similar Posts: