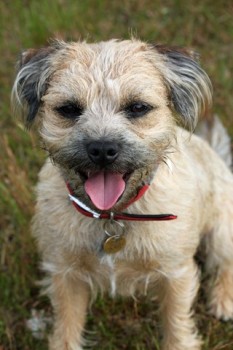 Has anybody read the book, "Stanley and Sophie" by Kate Jennings?  I haven't read it yet, but apparently it is the memoirs of the author's two terriers, being raised in post-9/11 New York City. 
The book is told mostly from the dogs' point of view, which Jennings says she did because she wanted to explain to herself why she grew to love the dogs.  She adopted the dogs for companionship after losing her husband, and has subsequently given them to other homes.
Although she found more support for her book after the success of "Marley and Me", Jennings says the book is not solely about the dogs.  In her words, it is her "dog-monkey-and-state-of-the-world" book.  In it, she discusses the concerns all New Yorkers have about the possibility of another terrorist attack, as well as why people who live in such small apartments insist on including dogs in their families.
An interview with the author can be found on Newsweek.com, and you can purchase the book from Amazon.com. 
Until next time,
Good day, and good dog!
Similar Posts: