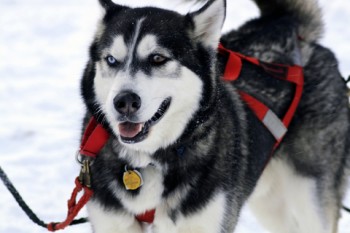 I'm not sure how it got to be March already without my noticing, but this month only means 3 things:  NCAA hoops, spring, and of course, The Iditarod Trail Sled Dog Race.  My son brought home dogsled-related vocabulary words for homework last night, and it reminded me.
This year's 1,150 mile race began last Saturday in Anchorage and will end in Nome, probably sometime next week.  This morning's temperature in Nome?  -8 degrees F.  Brrrrr!  (See my earlier note that spring is nearly here!)
 The top two mushers have reached the Ophir checkpoint:  Hans Gatt at 4:02 this morning and Cim Smythe at 4:55 this morning.  Both have dropped 2 dogs along the way, with each of them leaving 1 in Finger Lake.  Gatt dropped his second dog in McGrath, while Smythe dropped his in Takotna.  The rest of the top ten reached Takotna in the wee early morning hours of March 10th.
 Four mushers scratched out of the race in Rainy Pass:  Suprenant, DeNure, Hendrickson, and Barnum.  Suprenant for medical reasons with 16 dogs remaining on his team, Denure for medical reasons with 15 dogs remaining, Hendrickson due to equipment problems with 16 dogs remaining, and Barnum due to concern about his 12 remaining, and very tired, dogs.  The trail has been remarkably soft this year due to very deep snow, which has probably contributed to some of the scratches.
 Musher Pat Moon of Chicago crashed Tuesday afternoon in the Dalzell Gorge.  He was unconscious for awhile before being found and attended to by Musher Sam Deltour.  Moon has scratched from the race and has been checked out at Providence hospital and found to be okay, and apparently all of the dogs are fine, too.  Kudos to Mr. Deltour for stopping to help!
 For more information:  see the Iditarod's official site which has videos and blogs from the trail, as well as more information that you could ever want about the race's history and traditions.
Until next time,
Good day, and good dog!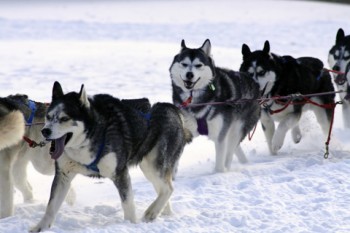 Similar Posts: