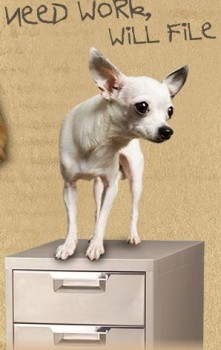 Don't forget!  Tomorrow is Take Your Dog to Work Day, an event designed to make more people familiar with the joy dogs bring into our lives so they will be more likely to adopt them.  Assuming your dog is one who would be a good ambassador to promote dog adoption, why not consider asking your boss if you can participate.
According to the official Take Your Dog to Work Day web site,  thousands of businesses will GO FURRY to promote pet adoption by opening their doors to employees' furry, four-legged friends on this day in celebration of the great companions dogs make.
The web site also has a top ten list of reasons to get involved, as well as training tips to prepare your dog for his debut at work.
If you plan on participating, please send us pix and let us know how it worked out.
Until next time,
Good day, and good dog!

Similar Posts: