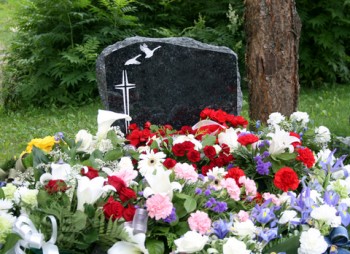 Tuesday was not a good day to be a dog aboard American Airlines flight 851 from Tulsa to Chicago. This was a connecting flight for 14 dogs, and when the airport workers began moving their kennels from flight 851 to their connections, they noticed the dogs appeared to be sluggish. Workers tried to cool the dogs and took them all to a local veterinarian, but half of the dogs expired.
American has a policy of not allowing dogs on their planes if the forecast temperature for any of the stops on the itinerary is 85 degrees or above, according to their web site.  Now I don't know what the forecast called for, but the Dallas Morning News reported that the temperature at Tulsa International Airport was already 86 degrees at 7 a.m. before the plane's departure, and 87 degrees at 8 a.m.
The incident is "under investigation" by the airline.  I personally would like to see heads roll over this.  I mean, they put the temperature guidelines in place for a reason, and now they appear shocked that dogs were harmed when they didn't follow their own regulations?  Seems pretty clear to me that someone was interested in money over safety, which is a bad position for an airline to find itself in.  Makes you wonder what other safety policies they conveniently ignore when they smell a profit.
All of us at doggies.com offer our condolences to the families of the dogs who were lost.
Until next time,
Good day, and good dog!
Similar Posts: