A dog's age, sex and size, as well as the owner's sex and whether or not a leash is used all affect canine behavior.
An interesting new study out of Mendel University in the Czech Republic, which is set to appear in the journal Applied Animal Behaviour Science, examines various factors that can affect a dog's level of aggression toward other dogs while being walked.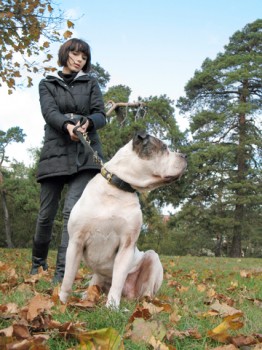 The study spearheaded by Petr Řezάč, an associate professor in the Department of Animal Morphology, Physiology and Genetics, found that a dog's age and gender can affect his or her inclination to threaten another dog.  More surprisingly, by observing 1,870 dogs in 30 different public places in the city of Brno from May to September of 2009,  the study also found that the sex of the person walking the dog and whether the dog is on a leash has an affect on the dog's likelihood to attack or threaten another dog.
So what do you think of this study?  We'd love to hear your opinion/experiences in the comments below!
Read the full article on the study here
Similar Posts: