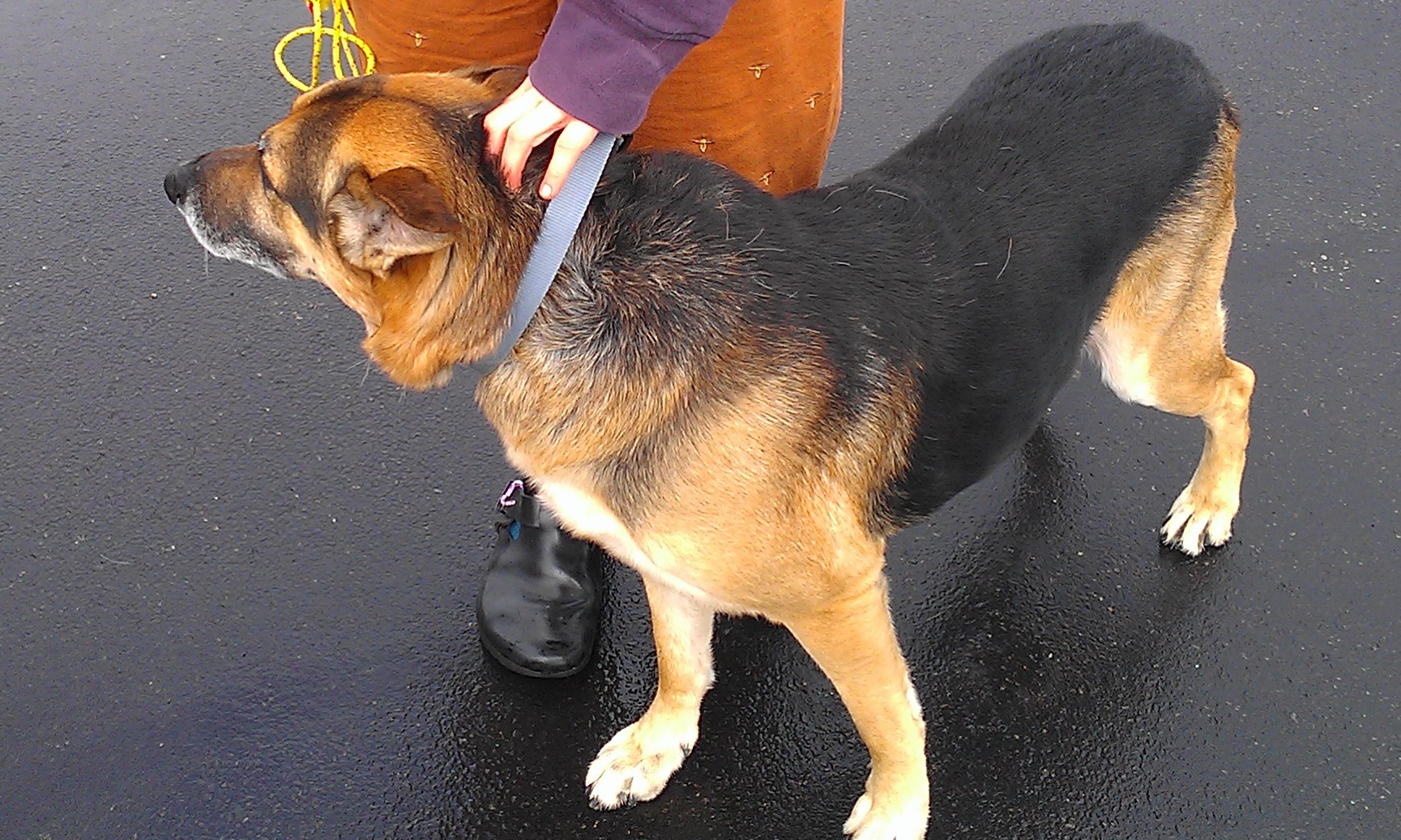 If you're a regular reader, you know I try to meet and take a picture of dogs I meet when I travel.  Well, this weekend I was visiting my mom in Hamilton, Ohio, and got to meet Max in the parking lot of the Bob Evans there.
Max's family told me that their neighbor had moved out & left Max behind, apparently to fend for himself, so they had adopted him.  Apparently, they're taking good care of him, as he has gained 10 pounds since they've had him.
Looking good, Max!  (And my apologies to your family – I promised them I'd have this posted on Sunday, but life intervened.)
Until next time,
Good day, and good dog!
Similar Posts: